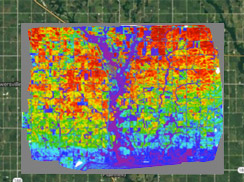 AIRSCOUT THERMAL™
Measures emitted energy in the form of temperature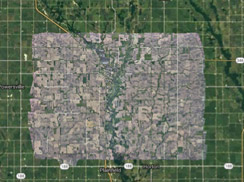 AIRSCOUT DIGITAL / VISUAL
Timely, high resolution images that auto-click to Google maps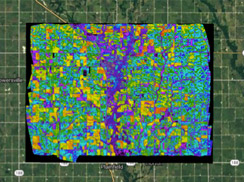 AIRSCOUT ADVI™
Measures reflected light with myriad colors, not just a handful. Reveals nutrient needs in plants.
We think of AirScout as a tool for farmers and agronomists – not unlike a tractor or combine. It can be that essential. With four types of advanced high-resolution imagery, integrated drone platform, an app you can bring in the field, and a robust Prescription Tool, AirScout represents a big step forward in delivering the promise of precision agriculture.
You'll be able to see signs of plant stress weeks sooner than with existing NDVI technology with AirScout Thermal Imagery.™ AirScout ADVI™ Imagery gives you orders of magnitude more resolution. And digital visual images are crisp, clear, and automatically snap into the Google Earth grid.
AirScout helps you find crop trouble before trouble finds you.
How AirScout helps you practice Proactive Crop Management™